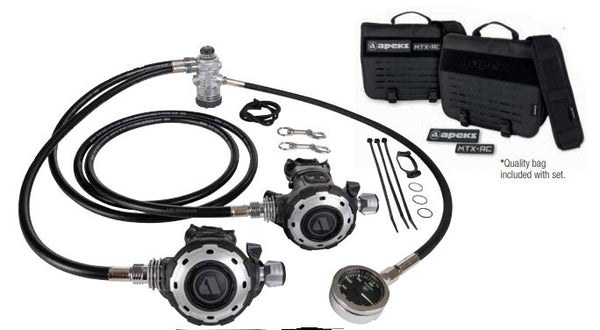 Description
Apeks MTX-RC SINGLE-CYLINDER LONG HOSE regulator set.
Featuring the same freeze-resistant technology enjoyed by the whole MTX-R range,  the MTX-RC RAISES the game, and resists freeflows in even the coldest dive.
While offering the user the flexibility to dial it up for a comfortable breathe in less extreme environments. 
This is the long hose set, designed for the diver that prefers a long hose configuration on a single cylinder.
It is also the perfect set-up for the recreational diver looking to transition into twinset diving in the future, as the addition of another first stage creates a twinset regulator configuration.
Available in DIN or YOKE