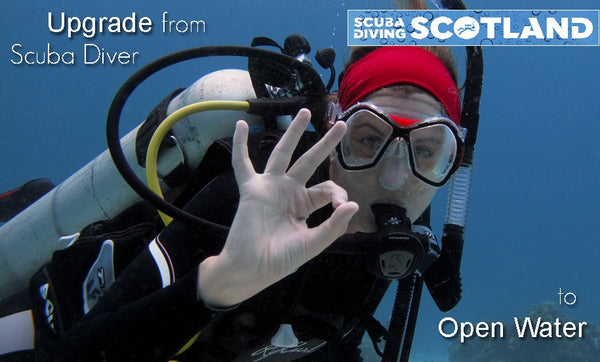 Description

UPGRADE your PADI Scuba Diver to PADI Open Water Diver.
UPGRADE your Scuba Diver Certification
This upgrade adds the additional items needed to earn the PADI Open Water Diver Certification which is an internationally recognised entry level diver qualification.
All you need to complete is the final two pool sessions of any Open Water course schedule and the final two dives days.  Although you technically only require to complete two dives in the open water, our UPGRADE offer includes four dives over two days to make sure you master the skills required.
What do I have to do?
Read the last two chapters in the Open Water Diver Manual and complete and hand in the Knowledge Reviews at the end of each chapter. (If not already completed)
Complete one quick quiz and the final exam which confirms that you have understood the chapters in the manual. (If not already completed) 
Complete Confined Water Dives 4 & 5 (conducted in one session).
Complete a 200 yard swim. (If not already completed) 
Complete Open Water Dives 3 & 4 (conducted as one session).
PRICE INCLUDES ALL EQUIPMENT HIRE, TUITION ON THE SCHEDULED DATES AND THE PADI OPEN WATER CERTIFICATION CARD.