Blue Planet 2 - Scuba Diving and Filming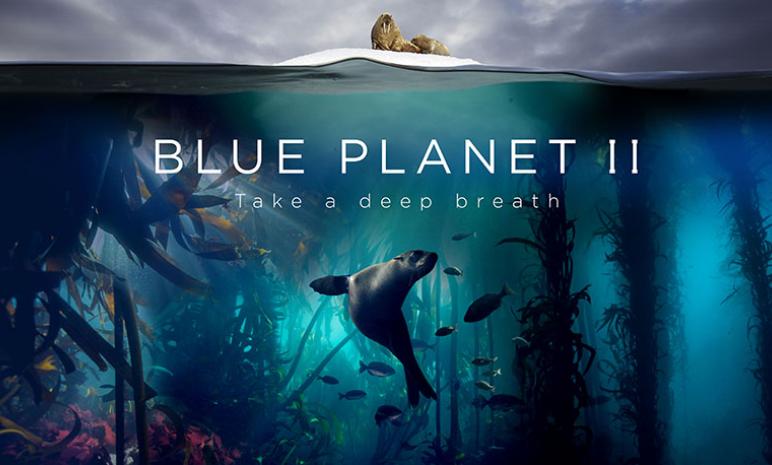 Blue Planet 2 is breathtaking!. As divers we get to see the underwater world and it's great to show people just what the Oceans have to offer. David Attenborough's narration is one of the reasons so many people have that special connection with nature and it's a pleasure to see him back at his best. The music provided by Hanz Zimmer who is better known for his work on The Dark Knight, Inception, and The Lion King adds something special to the underwater shots. If you haven't seen it make sure to watch the next episode There are seven episodes in total - "One Ocean", "The Deep", "Coral Reefs", "Big Blue", "Green Seas", "Coasts", and "Our Blue Planet". Each episode of Blue Planet is shot in about nine different locations.
Here is a breakdown of where each animal was filmed in episode one.
Indo-Pacific Bottlenose Dolphin - South Africa, East Cape
Bottlenose Dolphin - Egypt
Orange-dotted Tuskfish - Great Barrier Reef, Australia
Giant Trevally, Sooty Tern, Lesser Noddy Tern - Indian Ocean
Mobula Rays - Sea of Cortez, Mexico
False Killer whales, Bottlenose Dolphin - New Zealand
Kobudai - Asian Sheepshead Wrasse - Japan
Killer Whale, Humpback Whale - Vengsoya & Andfjord, Norway
Atlantic Walrus, Polar bear - Svalbard
Don't just watch it on your TV. Learn to scuba dive with SCUBA DIVING SCOTLAND today and explore this incredible world for yourself!
http://www.thevideomode.com/…/behind-scenes-videos-show-bl…/