Happy New Year from Scuba Diving Scotland!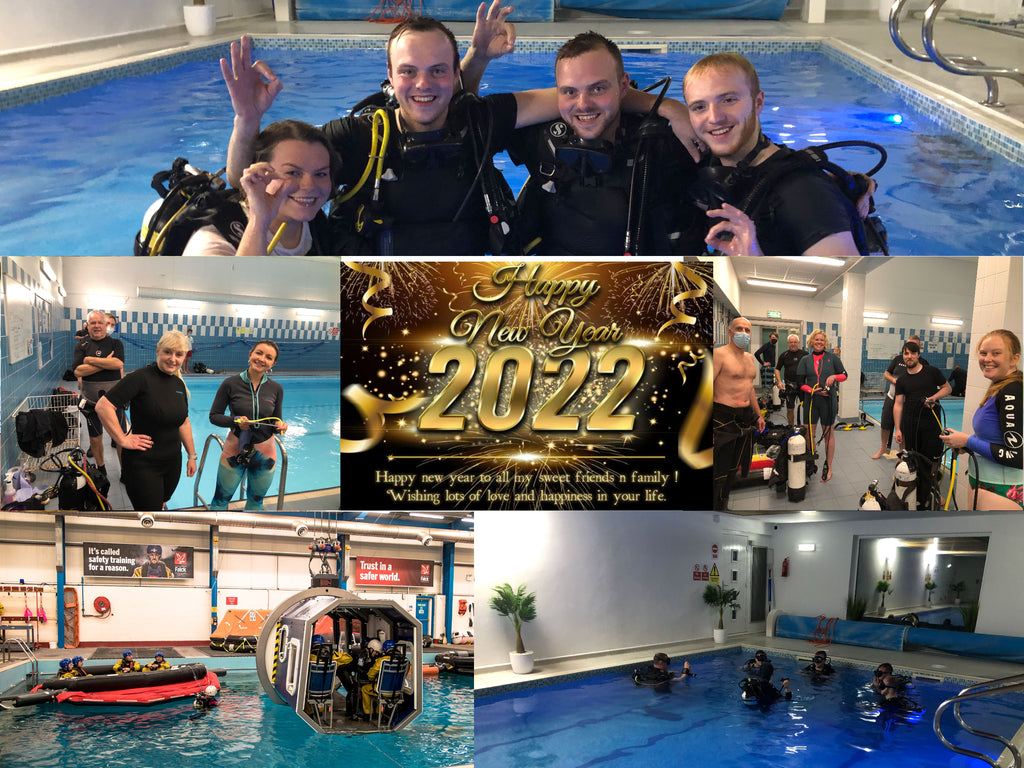 Well, what a year at Scuba Diving Scotland!
As an example, in the week before Christmas, we completed x20 pool sessions over x5 days in Glasgow and Aberdeen at x5 venues with the help of x15 Dive Team. Huge thanks to Chris, Aneesh, Ross, Doug, Rhian, Paul, Sue, Ian, Cheryl, Dave, Archie, Dianne, Chris D, Brian & Ewan. It helps to show why SDS is Scotland's top PADI Dive Centre and HUET Diver provider to the offshore oil and gas industry. We really needed the break over the holidays and we hope you all had a lovely time with friends and family.
Thank you to all who helped make it an amazing year and from all at SDS we wish to the very best for 2022!