PADI Open Water July 2017 Course Diving - 5th & 6th August 2017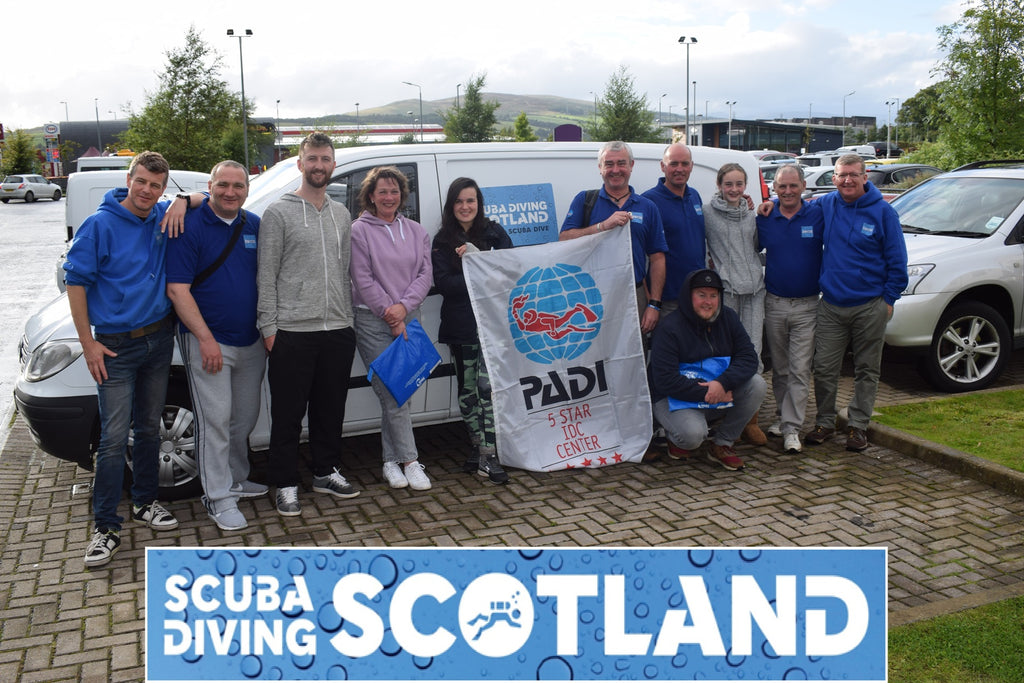 Congratulations to SCUBA DIVING SCOTLAND's PADI Open Water July 2017 Class! Last weekend we had Ella, Cath, Lesley, Andrew and Lachlan join James, Eilidh, Iona, Finlay and Lucy in completing their course and becoming scuba divers. The Dive Team are very proud of you and all your hard work has paid off. You now join an elite group of people that can explore the unique wonders of the underwater world.
It was a busy weekend for SCUBA DIVING SCOTLAND with a total of 12 students over 4 courses conducted using 12 different Dive Team members. we couldn't have done it without the amazing team we have at SCUBA DIVING SCOTLAND and a huge thanks for their incredible efforts and passion for diving.