Sad news from SCUBA DIVING SCOTLAND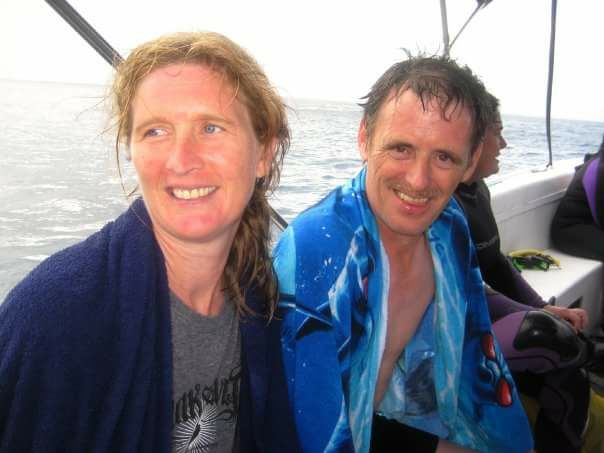 SCUBA DIVING SCOTLAND has recently suffered a huge loss in the sudden passing of Jacqui Feehan who is the wife of our manager and chief instructor Tom. It's been a huge blow to such a close group and as you can see from the lack of social media posts, we've not been as active as a result.
Jacqui had done her initial diver training with some of the Dive Team almost ten years ago and worked her way up to PADI Divemaster and then PADI Assistant Instructor. For many years she was a regular at the dive sites in Scotland helping teach courses at every level. Jacqui will be sorely missed and we thank you for all your support to Tom and his family during this incredibly difficult time. Tom and his family would like to invite any Dive Team and students to the funeral that wish to show their support or pay their respects.
We thank you for understanding during this difficult time.
Post from Kimberley Feehan
'Mum will be laid to rest at 9am on Thursday 26th April at the Lynn Crematorium. Any and all are welcome, and we would be deeply grateful for those who wish to come and show their respect and support. We ask that anyone attending wears something yellow to represent mums love of nature and her vibrant personality and to add a little colour to the day.
Afterwards, we intend to go to the Redhurst Hotel in Clarkston to share a coffee, sandwich and a story about Mum.'