SCUBA DIVING SCOTLAND are looking for x3 New Staff!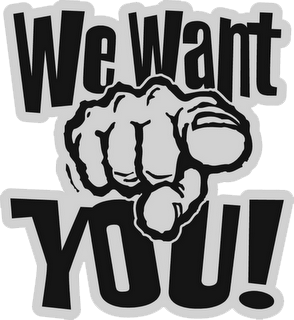 x3 INSTRUCTORS / SHOP STAFF NEEDED- GLASGOW, SCOTLAND, UK
 SCUBA DIVING SCOTLAND is Scotland's largest Padi 5* IDC dive centre and one of the largest in the UK.  We have just opened a new retail store at Pinkston Watersports near the centre of Glasgow and are currently looking for ambitious, motivated staff members to work in the shop and busy dive school.  The applicants must be able to work in the UK and either have a European passport or a valid UK working visa.  The positions are for x3 full time PADI Instructors, male or female with a clean drivers license.  Above all else the candidate should have the right attitude and work ethic, as well as a sociable, friendly approach.   
 JOB INFORMATION 
 - Working approx 40 hours per week.  Mixture of weekends, weekday and evening shifts. 
 - Position requires a great deal of flexibility with working hours as shifts can change weekly.  
 - Job role will be partly in the retail shop, working in the dive school and working as a H.U.E.T Diver (Helicopter Underwater Escape Training Diver) – All H.U.E.T Diver Training will be provided. 
 - Pay will depend on qualification level and experience. 
 APPLICANTS MUST HAVE OR BE ABLE TO GET: 
 - A valid UK working Visa 
 - An HSE Dive Medical 
 - Your own dive equipment 
 - Your own transportation 
 - PADI Drysuit Speciality (If not already qualified) 
 - RLSS Lifeguard Qualification
 BENEFICIAL SKILLS & EXPERIENCE 
 - Previous retail or dive shop experience. 
 - Managerial or leadership role experience. 
 - Servicing qualifications. 
 - Cold water diving experience. 
 - Any commercial or media diver qualifications. 
 - Computer, website and social media skills. 
 - Local dive knowledge.  
 If you are interested please email your CV to  info@scubadivingscotland.co.uk with 'SDS Job Application'  in the title.  If possible, please also send a recent photo.  For more information on SCUBA DIVING SCOTLAND please follow the link: www.scubadivingscotland.co.uk 
 Thank you for your time. 
 Kind Regards 
 Chris McKendry 
 SCUBA DIVING SCOTLAND 
 Email -  info@scubadivingscotland.co.uk.  
 Facebook -  SCUBA DIVING SCOTLAND Facebook Page 
 Website -  www.scubadivingscotland.co.uk