SCUBA DIVING SCOTLAND - Pool Session 3rd May 2017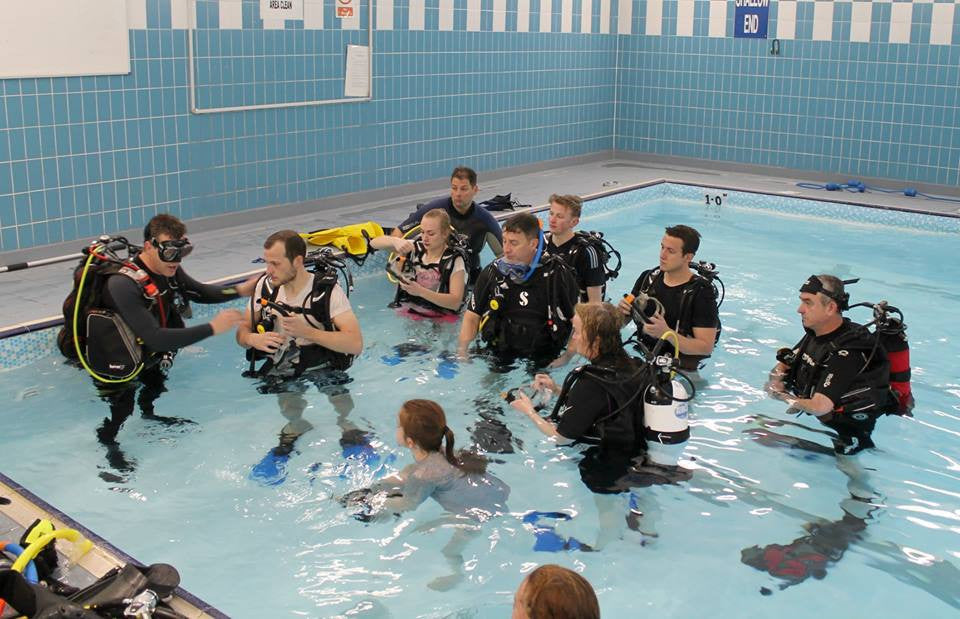 Cracking first night in the pool with our new group of PADI Open Water Diver and PADI Junior Open Water Diver course students.
Mark, Kathleen, Stewart, Lucy, Finlay, Martin & Miranda you all did swimmingly and we are looking forward to seeing you next Wednesday.
Well done also to our two very hard working PADI Rescue Diver course students Hunter and Mike. One more pool session guys and then it's time for the Rescue weekend in the open water, exciting times!
A special shout out to our amazing crew of PADI Divemaster Trainees, whose diligence make these sessions run very smoothly indeed.
It was also good to see Chris from Aquatron Dive Centre make a wee appearace in the pool, test diving his new Typhoon shorty. Hope to see you back in the water soon fella!
Thanks all for a fab evening
:)