SCUBA DIVING SCOTLAND - Working with local Primary Schools in Ayrshire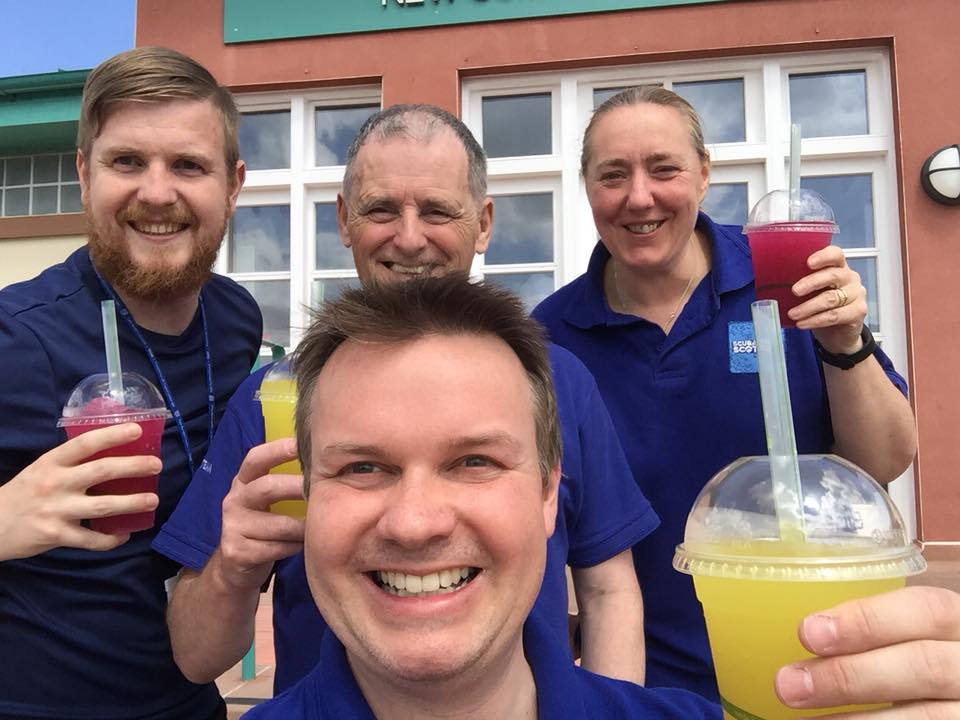 SCUBA DIVING SCOTLAND - Working with local Primary Schools in Ayrshire
The Dive Team had the pleasure of working with Barshare Primary school at Visions Pool in Cumnock on Wednesday.  We've been down a couple of times already and will be working over the next few weeks delivering Discover Scuba, Snorkelling, Skin Diving and EFR First Aid courses to some lucky Primary 5 & 6 pupils.  It's been a great experience and working with such cracking kids is very rewarding.
We also visited New Cumnock Outdoor Swimming Pool to introduce ourselves before our sessions over the next few weeks with New Cumnock Primary.  As you can see from the photo, it was a scorching day and we enjoyed a well-earned slushie :)  Can't wait to get started and the pool looks fantastic.  
If your school is interested in any courses we offer then get in touch with the team at SCUBA DIVING SCOTLAND today!