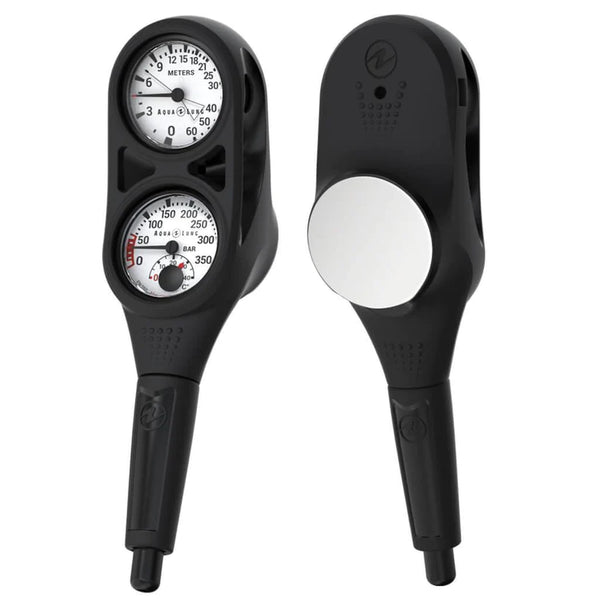 Description
AQUALUNG SPG + Depth Gauge Double Console 
Description
This Aqualung Two Gauge Console is well-designed and compact with a cylinder pressure gauge and a depth gauge on the front of the console and a handy slate on the rear.
Both of the gauge faces are luminescent for better visibility in low light conditions. The pressure gauge has a custom scale that focuses on the key recreational depths between 0 and 6m for safety stops and also 30 to 40m as the recommended depth limit for recreational divers. The depth gauge also features a maximum depth indicator as well as a small temperature gauge.
The console housing also features convenient anchor points on either side to fit a clip or retractor.
---
Features
Easy-to-read pressure scale up to 350 bar rated
High fidelity depth scale provides accurate and easier reading at shallow depths with maximum depth indicator
60m maximum depth
Luminescent gauge face for easy reading in low light
Integrated temperature scale
Nitrox compatible up to 50%
Swiss made, shock resistant Bourdon tube
One way safety valve
Hose length is 36"/ 91.44cm