Wednesday 13th December 2017 Pool Session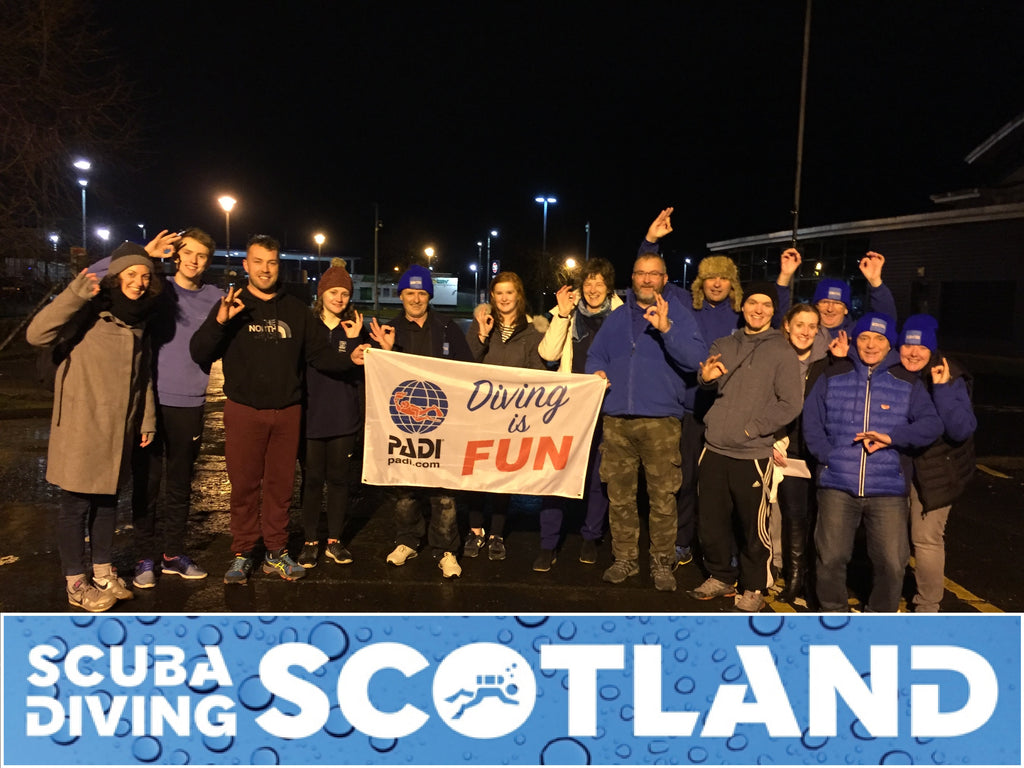 Wednesday 13th December 2017 Pool Session - PADI Open Water, Drysuit Orientation and PADI Bubblemaker courses.
We had Frazer, Cat, Jess, Claire, Ian Dempster, Liz, Ross, Tom, Alex, Ashley, Ewan, Ian and Brian all doing drysuit orientation. Then we had 8 year old triplets Heather, Connor and Thomas doing their PADI Bubblemaker Course with Chris, Dave and Cheryl. What a night! At 8 years old they were like mini torpedo's in the water and they were fantastic divers.
It's a joy teaching kids and more and more children are getting into diving at a young age. Scuba Diving is ideal for children. It's not competitive and they can go at their own pace. SCUBA DIVING SCOTLAND is the only PADI Approved Youth training centre in Scotland and our Dive Team specialise in teaching kids how to dive from 8 years old. For more information give us a call or email today.
Email - info@scubadivingscotland.co.uk.
Website - www.scubadivingscotland.co.uk