Apeks MTX-R Sidemount Set Deal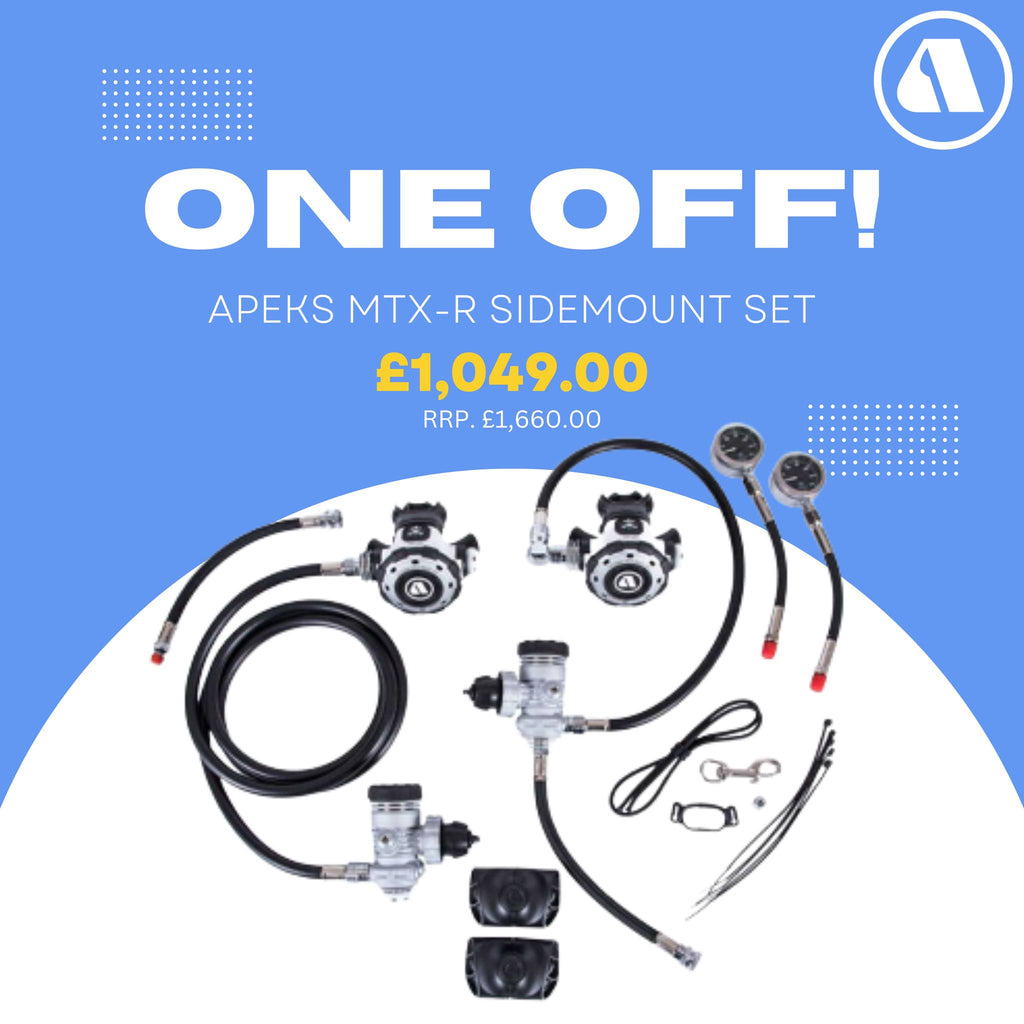 Ooooh check this out! We have a special one-time offer available in store! 
Apeks have sent us this awesome MTX-R Sidemount set, which regularly retails at £1,660.00 but we are selling for £1,049.00!! 
Included in the set:
2 ea. DPT DIN 1st stages with 5 port swivel turrets.
2 ea. MTX-R second stages.
210cm double swivel hose.
61cm double swivel hose
2 ea. 25cm length MP inflation hoses (one for buoyancy system, one for drysuit)
2 ea. TEK pressure gauges with 18cm hoses
1 ea. 90° elbow fitting
1 ea. bungee necklace
1 ea. bungee clip
1 ea. stainless steel bolt snap
2 sets of short exhaust ports
Regulator bag
Get in touch today or pop in store and have a look yourself!
info@scubadivingscotland.co.uk
08002289099
#sidemount
#sidemountdiver
#sidemountdiving
#apeks
#apeksdiving
#diving
#divinglife
#divingtime
#divingtrip
#divingphoto
#divingequipment
#divegear
#scuba
#scubalife
#scubadive
#scubadiver
#scubaworld
#scubaphoto
#scubadiving
#scubadiverslife
#scubadivers
#Scotland
#scotland
#Sale
#sale
#deal
#deals